MRS-J NEWS@Vol.21 No.1 February 2009
---
¡Hello menbers!!
What is Needed to Create New Materials?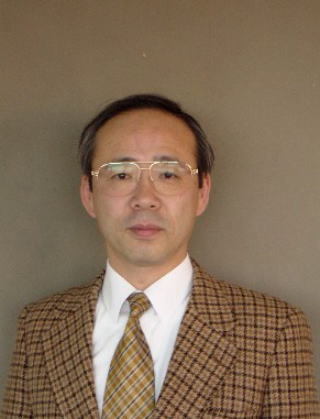 Dr. Akiba Etsuo, Deputy Director. Energy Technology Research Institute, Advanced Industrial Science and Technology (AIST)
@Young researchers must overcome the pressure to produce quick and gsafeh results with ghigh impacth and assume the challenge of engaging in long-term research leading to the discovery of new materials and new functions which in turn booster the development of Materials Science. This year I am among the organizers of which may become the largest symposium in history at the Fall Meeting of MRS 2009. I specially encourage our young colleagues to attend this meeting and to give themselves the opportunity of attending an epoch-making lecture, to draw inspiration from the interaction with other researches, or to become themselves source of inspiration for others. I have strong expectations towards the role that the learned societies will play nurturing this exchange of knowledge and experience.

---
¡IUMRS-ICA2008 Conference Report
IUMRS-ICA 2008
\The IUMRS International Conference in Asia 2008
December 9 to 13, 2008 Nagoya
@
| | |
| --- | --- |
| Fig.1@Nagoya Congress Center | @@The IUMRS International Conference in Asia 2008 (IUMRS-ICA2008) was successfully held in Nagoya City, Aichi Prefecture, Japan from December 9 to 13, 2008. The conference was organized by the Materials Research Society of Japan (MRS-J) in coordination with International Union of Materials Research Societies. Thirty eight symposia attracted a total of 1,843 presentations, both oral and posters, and a total number of 1,754 participants from 35 countries. Advances in basic research and applications of advanced materials, with emphasis in energy and environment applications, were highlighted. The gYoung Researcher Awardh was given to 67 young researchers that made a significant contribution to the different symposia. |

¤SYMPOSIUM A@Reactivity of Solids

¤SYMPOSIUM B@Development of Oxide Nanocomposites@\Bulk, Thin Films and Nano-structures

¤SYMPOSIUM C@Design of Green Energy Materials

¤SYMPOSIUM D@Liquid Crystals and Ordered Soft Materials

¤SYMPOSIUM E@Materials for Living\Environment, Energy and Medicine

¤SYMPOSIUM F@Science and Technology of Smart Hydrogels

¤SYMPOSIUM G@Self-Assembled Materials

¤SYMPOSIUM H@Advances in the Application of Biomass

¤SYMPOSIUM I@Structure Induced Giant Nature

¤SYMPOSIUM J@Joining Technology for New Metallic Glasses and Inorganic Materials

¤Symposium K@Frontier of Biointerfaces

¤SYMPOSIUM L@New Analytical and Assessment Methods in Material and Environmental Technologies

¤SYMPOSIUM M@Innovative Material Technologies Utilizing Ion Beams

¤SYMPOSIUM N@Fullerene Nano Materials

¤SYMPOSIUM O@Non-equilibrium Plasma Processing in High Density Media

¤SYMPOSIUM P@Advanced Ferroic Materials: Processing, Characterization and Device Application

¤SYMPOSIUM Q@Frontiers of Nano-materials Based on Advanced Plasma Technologies

¤SYMPOSIUM R Carbon Nanotubes: Synthesis, Characterization and Application

¤SYMPOSIUM S@Nature Technology

¤SYMPOSIUM T@Bio-inorganic Devices

¤SYMPOSIUM U@Thermoelectric Energy Conversion

¤SYMPOSIUM V@Ceramic Materials for Biomedical Applications

¤SYMPOSIUM W@Liquid Phase Processing and Self-assembly of Inorganic Nano Materials

¤SYMPOSIUM X@Applications of Synchrotron Radiation and Neutron Beam to Soft Matter Science

¤SYMPOSIUM Y@Frontiers of Polymeric Nano-Soft-Materials\Precision Polymer Synthesis, Self-assembling and their Functionalization\

¤SYMPOSIUM Z@Material Science and Process Technologies for Advanced Nano-Electronic Devices

¤SYMPOSIUM AA@Rare-Earth Related Material Processing and Functions

¤SYMPOSIUM BB@Advanced Superconducting Materials\From Basic Physics to Processing Technologies\

¤SYMPOSIUM CC@Innovation in Metal Forming

¤SYMPOSIUM DD@Electrochemical Processing for Tailored Materials

¤SYMPOSIUM EE@Mesoscale Design of Materials

¤SYMPOSIUM FF@Preparation, Characterization and Application of DLC Films

¤SYMPOSIUM GG@Chromic Materials and Applications

¤SYMPOSIUM HH@Synthesis of Nano Porous Ceramics for Thermal Insulation/Barrier Technology

¤SYMPOSIUM II@Frontiers of Surface Technology

¤SYMPOSIUM JJ@Smart Processing Technology

¤SYMPOSIUM KK@Nano-Biotechnologies on Interfaces

¤SYMPOSIUM LL@Materials Frontier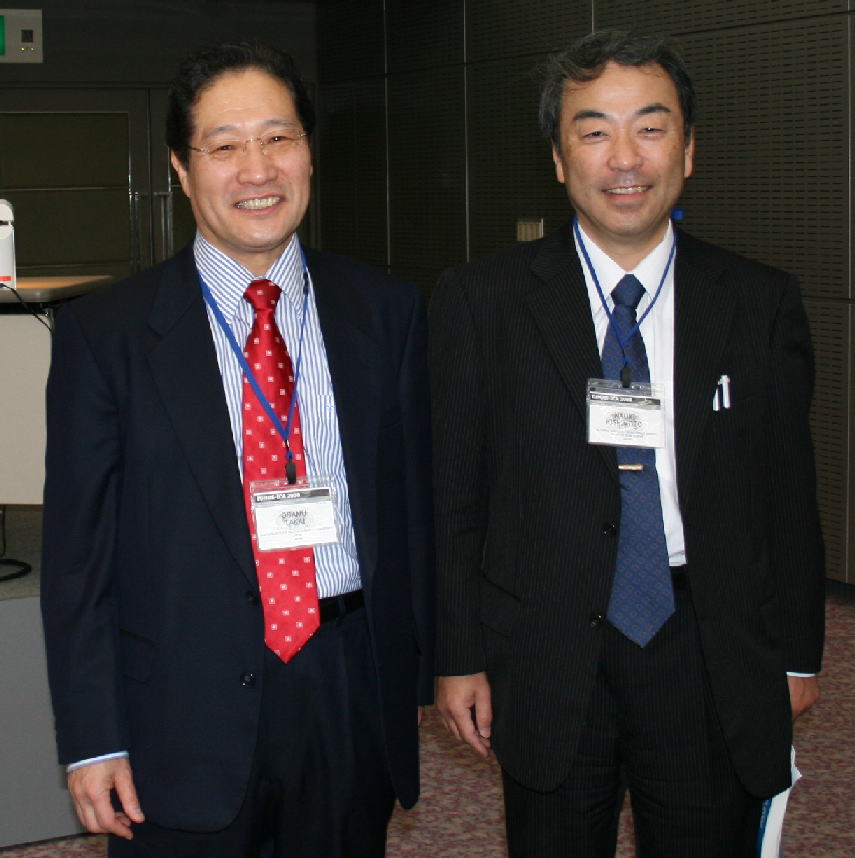 Fig.2@Chairman of organization: Prof. Osamu Takai (Univ. Nagoya)(left) and Chairman of MRS-J: Dr. Naoki KishimotoiNIMSj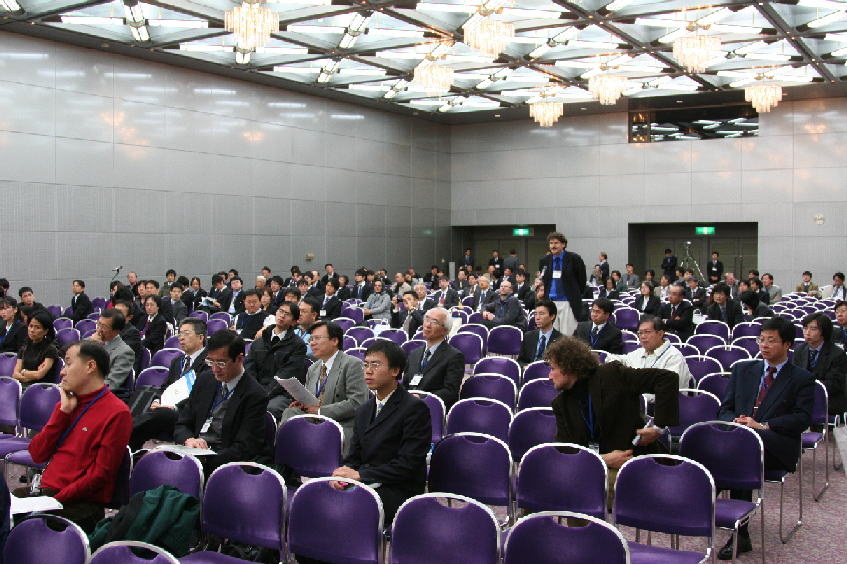 Fig.3@General lecture meeting hall
General lecture 1@ December 9, Prof. Sumio Iijima iMeijo Universityj: Carbon Nanotubes

General lecture 2@ December 9, Prof. Suk-Joong L. KangiKAIST, Koreaj: Toiloring Microstructure by Use of Interface Structure Transition

General lecture 3@ December 10, Prof. Akihisa InoueiTohoku Universityj: Development of Bulk Glassy Alloys as New Engineering Materials

General lecture 4@ December 11, Prof. Akira FujishimaiKASTj: TiO2 Photocatalysis and Related Surface Phenomena

General lecture 5 @December 12, Prof. Baixin LiuiTsinghua Universityj: Multi-Scale Modeling of Metallic Glass Formation in the Equilibrium Miscible and Immiscible Binary/Ternary Metal Systems

General lecture 6 @December 13, Prof. Samuel I. StuppiNorthwestern Universityj: Self-Assembly of Bioactive and Biomimetic Materials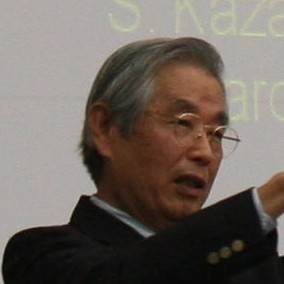 @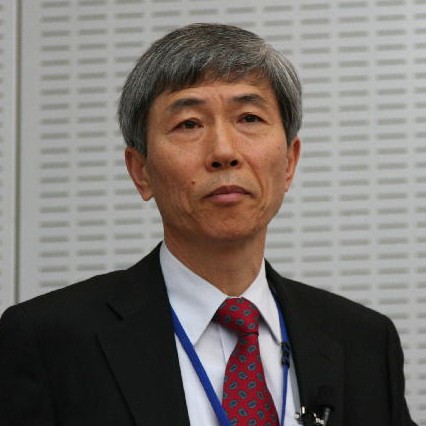 @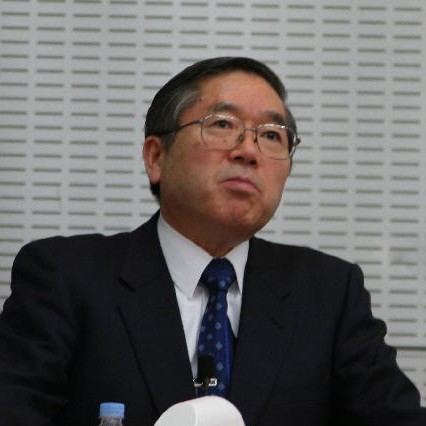 @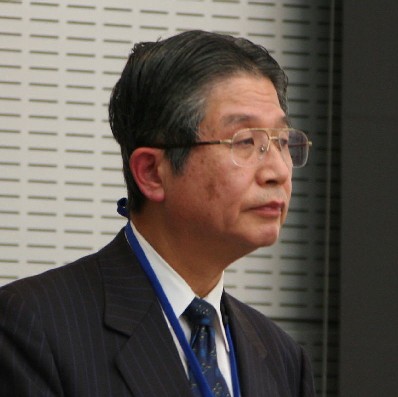 @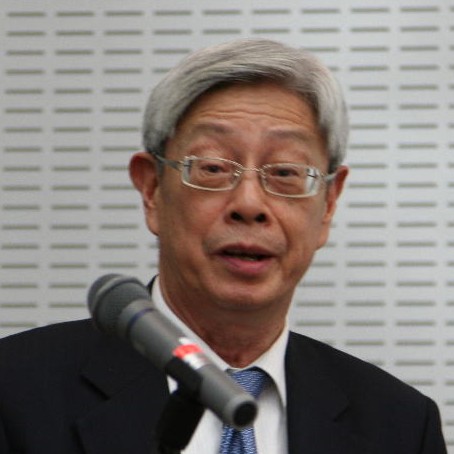 @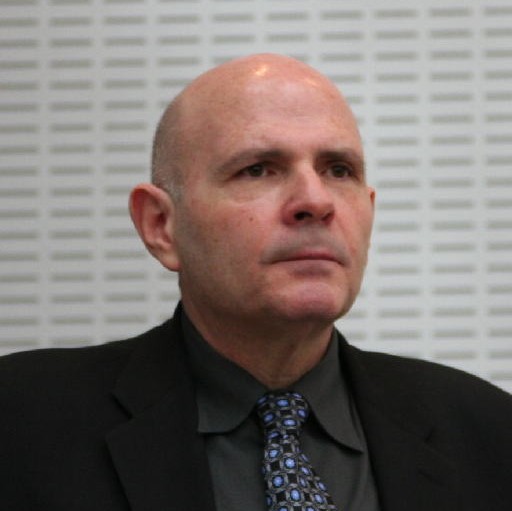 Fig.4 @(from left to rightj Prof. Sumio Iijima, Prof. S-J. L. Kang, Prof. Akihisa Inoue, Prof. Akira Fujisima, Prof. B. Liu, Prof. S.I. Stupp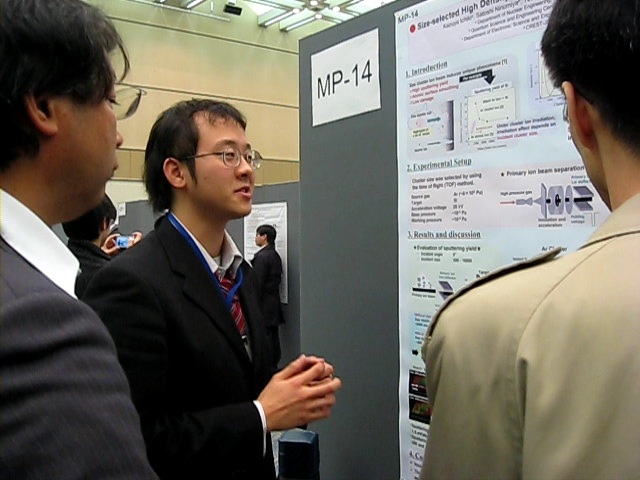 Fig.5 Poster hall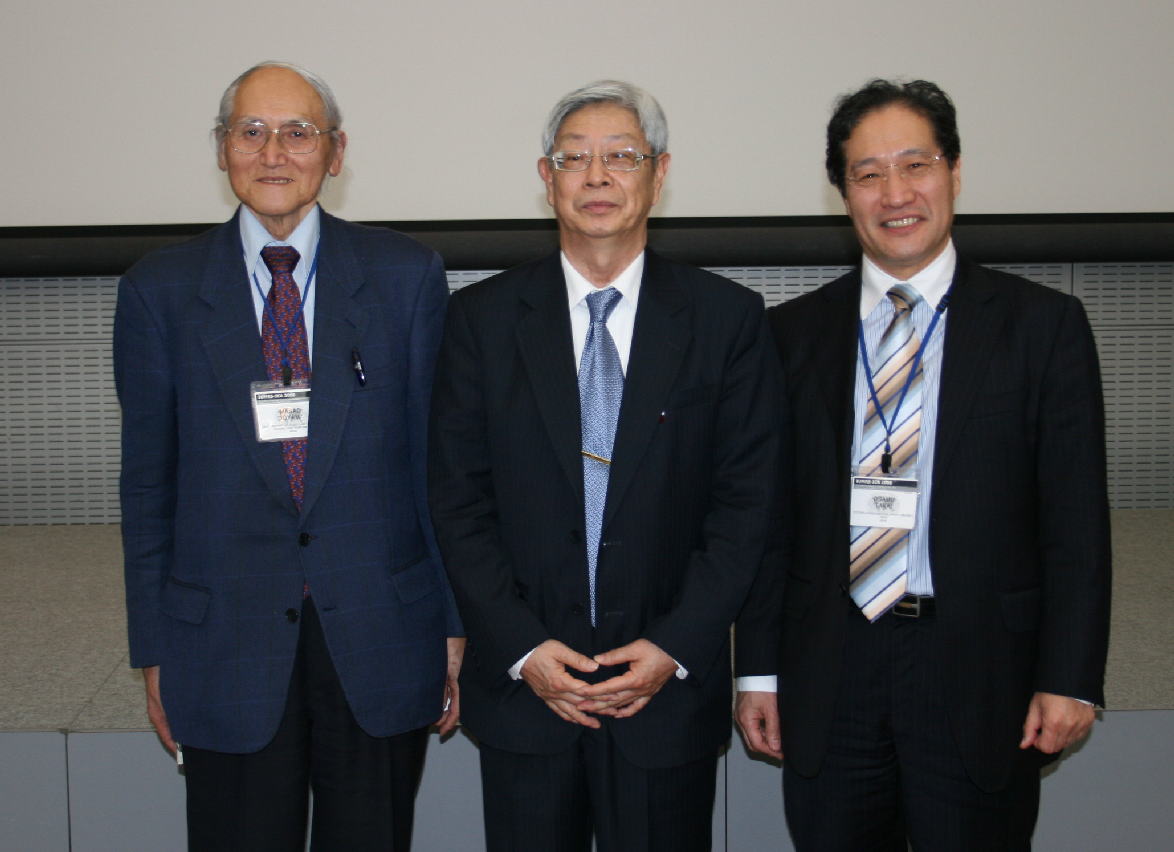 Fig.6@Masao Dohyama (Regular adviser of MRS-J)(left)AProf. B. Liu (center)AProf. Osamu Takai (right)


Fig.7@Encouragement prize winner

Table-1@Encouragement prize winner
| | |
| --- | --- |
| Symposium | Name / Belonging |
| A | Naonori SAKAMOTO, Shizuoka UniversityJuan Paulo WIFF VERDUGO, National Institute of Advanced Industrial Science and Technology |
| B | Weng On YAH, Kyushu UniversityChihiro YOGI, Ritsumeikan UniversityKohei MURATA, Toyohashi University of Technology |
| D | Takashi NAKANISHI, National Institute for Materials ScienceKana TANABE, The University of Tokyo |
| E | T.H. SUNG, National Taiwan UniversityMasanobu KAMITAKAHARA, Tohoku UniversityYuanjian ZHANG, Max Planck Institute of Colloids and InterfacesF. Minako HARA, Keio University |
| G | Yuya OAKI, The University of TokyoTetsuya KINUMATSU, Nagoya UniversityYoshiko KIRA, Kumamoto University |
| I | Hana Ursic, Jozef Stefan InstituteTomoya OHNO, Kitami Institute of Technology |
| K | Yoko MURASE, The University of TokyoTakuya FUJIMA, Musashi Institute of TechnologyKeitaro YOSHIMOTO, University of Tsukuba |
| L | Yuhji YAGI, Kanagawa UniversityHideya ISHIDA, Waseda University |
| M | Kazuya ICHIKI, Kyoto University |
| N | Yun Kyoung KIM, Korea Advanced Institute of Science and TechnologyNorihiro Fujikawa, Nagoya University |
| P | Yuuki KITANAKA, The University of TokyoHironori FUJISAWA, University of HyogoAlexei A.BELIK, National Institute for Materials ScienceMuneyasu SUZUKI, The University of Tokyo |
| Q | Yoshihito YAGYU, Sasebo National College of Technology |
| R | Stefano BIANCO, Politecnico di TorinoUlka B. SURYAVANSHI, Indian Institute of Technology, KanpurDaisuke ISHIDUKA, Nihon UniversityChen ZHAO, Nagoya University |
| S | Taro SUMITOMO, National Institute for Materials Science |
| T | Jun MATSUMOTO, Nagoya Institute of Technology |
| U | Wataru KOBAYASHI, Waseda Institute for Advanced Study |
| V | Michito MARUTA, Kyushu UniversityMiho NAKAMURA, Tokyo Medical and Dental Univesity |
| W | Miki INADA, Kyushu UniversityNam-Hee PARK, Chonbuk National University |
| X | Raghunatha Reddy KUMMETHA, Toyota Technological Institute |
| Z | Yosuke SIMURA, Nagoya UniversityTomoyuki KAWASHIMA, Tohoku UniversityKatsutoshi SUGAWARA, Tohoku UniversityKatsunori MAKIHARA, Hiroshima UniversityYun-Yue LIN, National Taiwan University |
| AA | Song YE, Zhejiang UniversityMasahiro ISHIMARU, Kyushu UniversityYuji OTA, University of OsakaTakayuki NAKANISHI, Kyoto UniversityMasahiro ITOH, Osaka University |
| BB | Yoichi KAMIHARA, Japan Science andTechnology Agency |
| DD | Takashi OGI, Osaka Prefecture UniversityYuusake NISHIMURA, Kyoto University |
| EE | Nobuaki IKAWA, Hiroshima UniversityNobuyoshi MIYAMOTO, Fukuoka Institute of Technology |
| FF | Young-Jun JANG, Nagoya University |
| GG | Kazuki TAJIMA, National Institute of Advanced Industrial Science and TechnologyHideaki UETA, Kitami Insitiute of Technology |
| II | Joohwi LEE, Seoul National University |
| JJ | Toshihide HORII, Osaka University |
| KK | Akiko TANABE, Kwansei Gakuin University |
| LL | Srinivasan ANANDAN, Kanagawa Institute of TechnologyKeita NOGUCHI, Sagami Chemical Research CenterAtsushi OHTAKA, Osaka Institute of Technology |
---